Overview: This 5-mile out-and-back hike takes you to Mount Mohican – aka Raccoon Ridge – an exposed ridge offering one of the best viewpoints in New Jersey, with panoramic views of the Delaware River and the Kittatinny Mountains. This hike follows the Appalachian Trail and provides great ridge line views along the entire route. There are also shorter routes to Raccoon Ridge via the Kaiser Trail and (the much steeper) Garvey Springs trail.
Hawk Watch: Raccoon Ridge is known as a premier spot to observe migrating raptors.
The topography of Raccoon Ridge makes it an ideal vantage point to observe the fall raptor migration.  The lookout is situated on a narrow ridge where to the northeast several spines of the Kittatinny Mountain converge.  This produces a funneling effect that concentrates the hawks along this narrow ridge and past the lookout.  Some of the best flights are on days with winds from the northwest—these  deflect off the ridge and create updrafts that raptors ride in an energy-saving glide.  These conditions often give what we like to call a "classic Coon look," that is, eye-popping encounters with the ridge-hugging hawks as they pass the lookout.  A day or more of rain followed by a clearing front can produce some of the best flights.

New Jersey ebird
Hike Length: 5.0 miles
Elevation Gain: 900 feet
Location: Delaware Water Gap National Recreation Area, Worthington State Forest, Hardwick Twp, NJ
Nearby hikes: Appalachian Trail (Delaware Water Gap), Mt. Tammany and Sunfish Pond loop, Garvey Springs & Douglas Loop
Parking: Park and leave your car on the shoulder where Camp Road (Camp Mohican Road) intersects the Appalachian Trail. The road ends at the Mohican Outdoor Center, so if you reached it, you've gone too far.
Maps: 
Trail description:
0.0 miles: Start at Camp Road (formerly Mohican Road). Just south of the road the trail crosses Yard Creed.
1.5 miles: Cross open rocks with views to the east over Lower Yards Creek Reservoir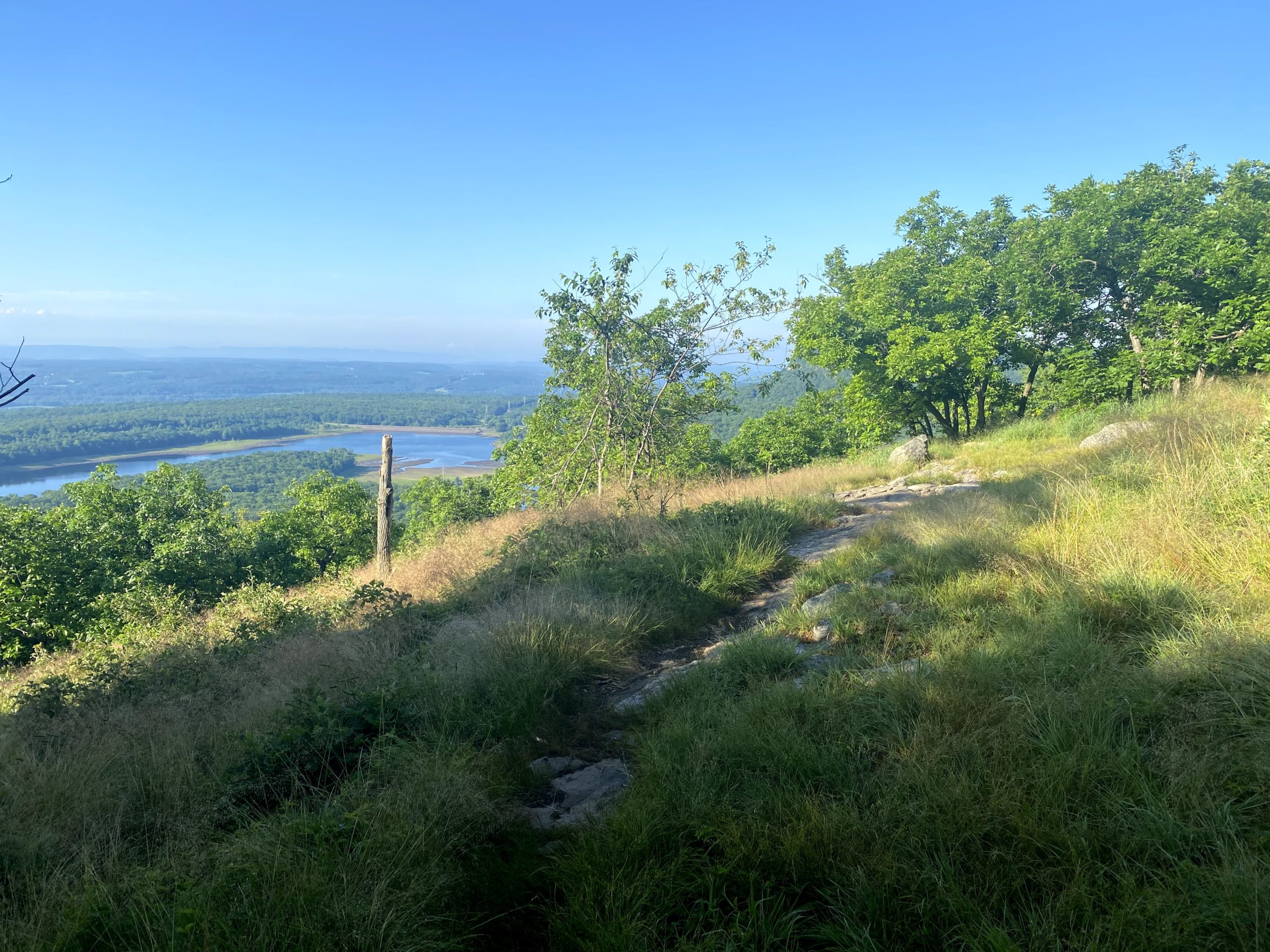 2.4 miles: A sign marks the boundary between the Delaware Water Gap National Recreation Area and Worthington State Forest
2.75 miles: Just before reaching Raccoon Ridge, to the right side of the trail is a plaque in memory of Herbert S. Hiller, a trail maintainer and the 23rd Appalachian Trail 2000 miler.
2.8 miles: Reach Raccoon Ridge, a clearing with a pile of rocks offering panoramic views in all directions. Lower Yards Creek Reservoir is to the east and the Delaware River and the Pocono Mountains are to the west.